---

Astro-Log


~ Taurus ~
Moons of Taurus (May):
FULL MOON:
3rd Quarter:
NEW Moon:
1st Quarter:
FULL MOON:
Apr. 18; 10:41am - Libra, 28° 59'
Apr. 26; 12:30pm - Aquarius, 6° 51'
May 3 9:12pm - Taurus, 14° 00'
May 10; 1:00pm - Leo, 20° 27'
May 18; 12:34am - Scorpio, 28° 40'

---
Please Note:
All aspects are approximated for the West Coast of North America (PDT+7=GMT).
Adjustments may be required for other parts of the world.
Our resident sky-watcher reveals her notes in Astro-Log: a sketch of this month's heavenly activities. As the planets dance through the celestial ballroom, the "Music of the Spheres" impacts on our entire environment, from macrocosm to microcosm. In our continual attempts to "go with the flow," checking the current cosmic pulse through Astro-Log, can help us harmonize with the moment, the Eternal Now. These effects are GLOBAL, regardless of your "sign." Obviously, the way they interact with your own personal horoscope will determine "how" you personally experience them.

As the ~tyme~warps~ continue, we are doing our best to transmit these Logs promptly, but true to its name, the Aquarian Zone runs on its own frequency and does not always coincide with ~earth~tyme~. This monthly report is usually posted by the natural solar rhythm
which occurs each time the Sun changes signs. It is meant to be a Guide, not Gospel.
Our Star-Gazer sincerely hopes that her notes are a help to you.
Sandy's ICQ #: 23344288

~ personal internet pager ~
NOW Penelope's Parlor is back!
OPEN for your enjoyment 24 hours a day!
~ high atop the Andes at Machu Picchu ~ it is breathtaking.
Chat with your friends, ~any~tyme~
L-I-V-E CHATS with SANDY are also available.
When is good for you? It's as easy as e~mail.
---
Last month's Astro-Log is here!
Do you have a friend who
would like the Aquarian Zone?



~ Taurus Takes the Cake! ~
Apr. 19 - Sun enters Taurus, 11:40 a.m. and energies are clashing. Keep a low profile, do some yoga or Tai Chi and stick to yourself as much as possible. Stubbornness, clashing of wills, or mechanical breakdowns are likely. Drive carefully, and don't try to push the river!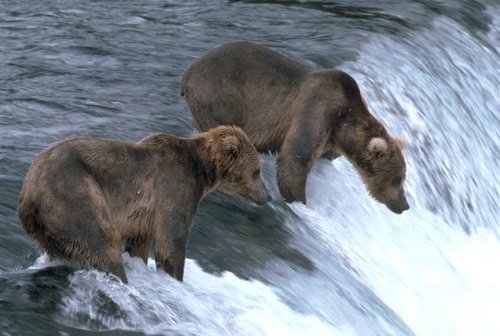 Apr. 20 - Gears are still jamming; take it slowly in spite of others' impatience. Morning may be irritating, but agreements are readily made, and no one's nose is out of joint. As we enter this weekend of Passover and Easter, may we take a moment to remember all the sacrifices that have been made on the path before us, and the significance of the ones we are making now. The last day of Moon in Scorpio helps us count our blessings in the true spirit of sacrifice, "sacred offering" - giving-up (offering) something we hold dear, in honour of the "sacred" - why it all matters in the first place.
Apr. 21 - The energy lifts as Good Friday begins and the Moon flies into Sagittarius. A dreamy atmosphere encapsulates the day, even with its inherent intensity. With or without the religious holidays, this is a great weekend to hang-out with your friends and loved ones and simply enjoy each other's company. You may even find loopholes in the traffic snarls.
Apr. 22 -

Earth Day

is filled with joyful celebrations as the light-hearted Moon toys with Mercury, Venus and Uranus! Many folks coming and going, and surprises are in store. Invitations come via strange routes. Be adventurous; go exotic!
Apr. 23 - Capricorn Moon sobers everybody up for Easter Morning Sunrise Ceremonies. The day is glorious, as it should be, and new hope springs forth, as new friends and alliances are made. Even meal time proves to be a memorable occasion; revelations about your ancestry, inheritances or gifts from the past are possible.
Apr. 24 - Sorting and organizing lead to discovery of new avenues and tools. Brainstorms are likely, as are short-circuits. Keep communication lines open; the news will be good. If this is your fourth day off in a row, pace yourself back into work mode, as tomorrow morning will come early. Pack your lunch before you go to bed.
Apr. 25 - No one can seem to agree on much of anything until later in the day, so no need to hurry. If you get delayed, it may be a blessing in disguise. Keep your cell phone handy, just in case. A bigger hammer will NOT fix the problem. Looking it straight in the eye might, if enough of you can agree on an angle of approach.
Apr. 26 - Last Quarter Moon in Aquarius reminds us to keep our feet on the ground while our head is in the clouds. Sun in Taurus squares Neptune, so the path may be foggy or confusing if you are trying to follow a map. One foot in front of the other and nose sniffing the air will get you where you are going.
Apr. 27 - The higher-ups may not agree with your excuses, so back-up will be necessary. You may learn a lot today, but not by banging your head against the wall. Think it through, logically. Find the bottom line, and don't lose touch with it. What matters most to you? Hold onto that!
Apr. 28 - Restless sleep may have you up watching the sunrise. Spring is in the air and your step is light. You may even find yourself writing poetry or renting a romantic movie, and snuggling up with a lover, or your cat, instead of going to work. Pisces Moon lulls you into another time and space, if you let it.
Apr. 29 - Mercury's last day in Aries pushes buttons and has you running. Some folks are on edge, so steer your course around them. Make a beeline for the fast lane, get in and get out, and plan a bubble bath before bedtime. A sense of completion or resolution eases your nerves and settles your stomach.
Apr. 30 - Mercury in Taurus sets a leisurely pace, as the Moon saunters through the end of Pisces. Sunday sunshine and friendly phone calls will add to the colorful blossoms of spring. Venus joins the Taurus line-up by evening, so some last-minute arrangements or clean-up may need doing. A great time for the garden.
May 1 - May Day is Beltane - Celebration of Spring Renewal, Fertility and Mother Nature! Commit to another year with your lover, or your chosen Life's Path -- or DON'T! Today is the Day for choosing! Renew your vows, or rewrite them! Moon in Aries helps freshen the air and the mood. Let bygones be bygones, and welcome in the new year of harvest and abundance.






While you are being patient, the new Climate Report is in!
sorrrrry for the time~blips, but...
~ transmissions are always coming in ... stay-tuned ~

Why stay in the dark?



Personal~Zone


Your Very Own Personalized


Daily Astrological Forecast Report
and now ~ How Does Astrology Work?
Share your Smile,
your Warmth, your Time.
Tribute to Lady Diana


(now on its own page)
| | | |
| --- | --- | --- |
| Climate Report | Comments Welcome | HOMEto Portal |
Copyright ©, 1998, 1999 ~ Sandy Hughes

---