---

Astro-Log


~ Sagittarius ~
Moons of Sagittarius (December):
FULL MOON:
3rd Quarter:
NEW Moon:
1st Quarter:
Nov. 22; 11:04pm - Gemini, 0°32'
Nov. 29; 3:18pm - Virgo, 7°17'
Dec. 7; 2:32pm - Sagittarius, 15°22'
Dec. 15; 4:50pm - Pisces, 23°36'

---
Please Note:
All aspects are approximated for the West Coast of North America (PST+8=GMT). Adjustments may be required for other parts of the world.
Our resident sky-watcher reveals her notes in Astro-Log: a sketch of this month's heavenly activities. As the planets dance through the celestial ballroom, the "Music of the Spheres" impacts on our entire environment, from macrocosm to microcosm. In our continual attempts to "go with the flow," checking the current cosmic pulse through Astro-Log, can help us harmonize with the moment, the Eternal Now. These effects are GLOBAL, regardless of your "sign." Obviously, the way they interact with your own personal horoscope will determine "how" you personally experience them.

As the ~tyme~warps~ continue, we are doing our best to transmit these Logs promptly, but true to its name, the Aquarian Zone runs on its own frequency and does not always coincide with ~earth~tyme~. This monthly report is usually posted by the natural solar rhythm
which occurs each time the Sun changes signs. It is meant to be a Guide, not Gospel.
Our Star-Gazer sincerely hopes that her notes are a help to you.
Sandy's ICQ #: 23344288

~ personal internet pager ~
NOW Penelope's Parlor is back!
OPEN for your enjoyment 24 hours a day!
~ high atop the Andes at Machu Picchu ~ it is breathtaking.
Chat with your friends, ~any~tyme~
L-I-V-E CHATS with SANDY are also available.
When is good for you? It's as easy as e~mail.
---
Last month's Astro-Log is here!
~ Sagittarian Skies! ~
Nov. 22 - FULL Moon in Gemini as the Sun enters Sagittarius
Weather is brisk, winds high, and people are moving quickly, but may also be scattered or distracted. Watch for jay-walkers or over-exhuberant wannabe-drivers. High winds continue and roads may be slick. Visibility can change rapidly; carelessness could be costly.
Nov. 23 - Listen to the Voices on the Wind, the messages of dreams, and the lyrics on the radio. Recognition dawns, as the pieces fall into place. Mars at 29°Capricorn drives a hard bargain headlong into completion. Mercury slows to unblur the images, and clarity follows.
Nov. 24 - Fantasy and childlike play will speed this day along. Mercury turning direct seems to stop time and reality slips toward surreal. As Mercury stands still, the Earth moves, and if it is not an earthquake, you may use the inspiration to capture that creative urge and put it to imaginative use while the idea is fresh. Downed connections are re-established, and writer's blocks break.
Nov. 25
Happy Thanksgiving in the U.S.






Bless the Bounty of Mother Earth and Give Thanks


Cancer Moon calls loved ones to the hearth, while Mars heading for Aquarius by tonight calls all Earthlings to a Oneness with All Life-forms on this planet and with a higher intelligence with which we must become familiar. Electrical and electronic devices are now in focus, right through Y2K until Jan.4, when Mars goes into Pisces. Stock up on fuses, batteries and candles, and repair faulty wiring or "danger spots" you have identified. Mix-ups are cleared, papers are signed, and young and old agree on terms.

Nov. 26 - If it is not one thing, it is another. Not too many folks will want to be at work today. Do your best to avoid flying debris, or grouchy co-workers. Getting drunk at lunchtime will not solve the problem. Stay focused on the work at hand, and don't expect too much. Circuits may blow during the night, so have a flashlight handy.

Nov. 27 - Moon in Leo makes demands on your time, but a good plan and a little organization can accelerate your accomplishments. You may be too tired to go out dancing, but the job will be done. Renovating, cleaning, regrouping and reassessing from new angles are all part of the mayhem. Always leave a window open for the unmanifested thought.

Nov. 28 - Mars joins Neptune in some wild meanderings, fun social events and round table discussions. Logic and coordination may falter, but instinct and intuition pull you through. Energy is high and light-hearted, even when the fog rolls in.

Nov. 29 - 3rd Quarter Moon in Virgo reminds us of all those little things that we meant to take care of, but somehow forgot. Time is getting short; what preparations have you made, or not? Are you and your household Y2K Compliant? Have you fixed the leaky roof? Make lists, assemble tools and steer clear of trouble-makers and overload; your nerves are frazzled enough.

Nov. 30 - Less static fills the air, more light is on the path, and residuals roll in. "Memories, recycling, repairing, reworking and rediscovering" all play their parts. Previous oversights reveal surprise nuggets: information, valuables, maps, heirlooms, certificates and instructions. The "baking bug" may bite many of you, as your senses begin to sniff the scent of Yuletide.

Dec. 1 - We begin the month in a party mood, as the Moon in Libra plays with our hearts, bodies and minds. The turf is all new now - take a look around. Do you notice a different tingle in the air? UFO sightings, scientific breakthroughs and shape-shifting will interlace the landscape. Enjoy the celebrating, but do not presume that a smiling face can be trusted with your deepest secrets; there are many players on the field, many agendas running the frequencies. This may also include a warning about screening more carefully what you watch and listen to, re the media.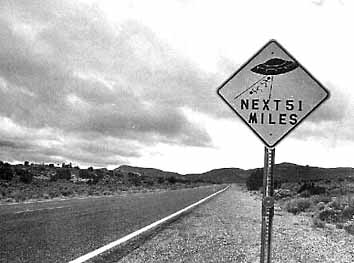 Dec. 2 - If you are "on a roll" keep it going - the jackpot could be yours. Timing is everything! The air currents are so favorable today, you could fly a jumbo-jet like a glider, but that means you must not "push the river," but rather, ride the wave! Lucky breaks, uncanny flukes and surprise clues all contribute to solving the mystery.
Dec. 3 - The bluff is called - all cards on the table! Aphrodite's game is fairness, and her rage is fierce, so that "little white lie" may soil quickly. Evidence is found, and confessions are likely. Don't try to muscle or bully your way through this one - changing the subject to romance, sex or beauty, or whisking your partner onto the dancefloor might save you, but being belligerent will not. Terms can be reached after the Moon enters Scorpio (7:35pm PST).
Dec. 4 - Scorpio Moon squares Neptune, Mars and Uranus, and opposes Saturn. Stay close to home unless you *really* belong somewhere else! Unpleasant surprises could result from out-of-line behavior, or even just being in the wrong place at the wrong time. Gut instinct will be bang-on! Logic will not apply.
Dec. 5 - An edgy morning, not enough sleep, too much on your mind. Smooth the rough edges by doing the "cosmetic" jobs first, the ones that make you feel better when you "see" it done! As Venus moves into Scorpio (2:42pm) and the Moon huddles with Mercury, secret information is shared, and new resolutions are found and alliances formed. Gate-crasher or late-night phone call is probably your long-lost cousin, so don't call the cops or swing the bat until you are sure.
Dec. 6 - You deserve a break today! Moon goes into Sagittarius and plays at Fantasy's shores, spinning yarns with Neptune, or some might know her as Grandmother Spider. The hot-tub gets fixed, you slip out to a movie and/or a magical meal appears before your eyes. Enjoy!
Dec. 7 - Back to work, even with the NEW Moon in Sagittarius. Restlessness may consume you if you don't stay conscious of the motion of your day. Follow the ebbs and flows rather than wishing them away, and once you are caught-up in the rhythm, time will have disappeared. Everybody is in a hurry, so phones will be crazy and traffic may snarl, BUT watch for the loophole, and slip right on through! Flash floods or sudden snow flurries (depending where you live) may hamper driving.
Dec. 8 - Roads are clear, skies are even blue, and the true "Christmas spirit" seems to be in the air. Helping hands, a cheerful word and granted dispensations lighten the mood, and abundance seems closer. A perfect day for "random acts of kindness." Capricorn Moon this evening (8:14pm PST) may even bring your karmic reward instantly.
Dec. 9 - If you can sneak away from work, your shopping successes will more than make up for the time lost. From clearance sales to scholarships, from signatures to hand-shakes, all kinds of "deals" are being offered and sealed. Left-hand knows what the right-hand is doing. Cooperation and net-working take the lead, and problems immediately diminish. Sign!
Dec. 10 - Last night's glow has worn off, and hard bargains are being driven. Mercury's last day in Scorpio is stubborn and lacks peripheral vision. Mars squares Saturn, so there is no settling the differences. Postpone important meetings until Monday. Mercury entering Sagittarius this evening (6:09pm) will add welcome laughter, but excesses will be judged. Do not drink and drive!
Dec. 11 - Aquarius Moon figures "You would want to know, wouldn't you?!" "Well, not necessarily, but now we have no choice, since you told us." Try to keep outspoken opinions to a minimum, especially if you have any reason to be flustered, confused or not sober! Telling somebody else's secret is not viewed favorably by most folks. Don't tell too much, nor too loudly.
Dec. 12 - Lightning bolts in the heavens and in our heads. Flashes of insight, bursts of intuition and brainstorms galore. Log-jam is broken, new trail is carved and the rules have been rewritten. Surprise visits, a day of long-shots, and tales of amazing discovery. Caution is advised around electrical equipment and machinery. Synchronicity is in the air - pay attention.
Dec. 13 - Geminids Meteor Showers highlight this brilliant day! Revelations abound as Moon in Aquarius gathers folks from afar to celebrate with the Sun and Jupiter. Time disappears and the scene shifts; fog rolls in and the Sun goes down; Pisces Moon drifts along the shore as we prepare for a birth on the morrow.
Dec. 14 - We awaken in new skin, chameleon-like, translucent, more flexible and elastic, freer to fly, provided we are "travelling light." Last night's jolt propels us toward tonight's sober look into the mirror. There is much to be done. Remain calm, cool and collected as the scenes shift and sway before your eyes. Soon the mists will clear and all will be known.

Dec. 15 - 1st Quarter Moon in Pisces - Dislexia is rampant. Even nerds will transpose numbers if they aren't paying attention. Watch what you are signing! Snippets of memory may transpose themselves too, as overlays on present day faces and places. Try to arrange a day of letting the current carry you, rather than trying to "push the river." Tomorrow will take care of today if you adopt the attitude: What? Me Worry?!
Dec. 16 - GREEN LIGHT DAY * Anything begun today is bound to succeed!
Aries Moon hollers, "Y'all come!" and they'll all come. Strength is returning quickly, and offers of support flood in. Bank accounts open up, and secrets spill out.
Dec. 17 - Big Powers share the limelight, and maybe even "agree to disagree" - peacefully. Energy runs high and speedy. Chance of lost money or broken valuables if you are rushing around too fast. Promises come to fruition, and diagnosis is clean, but thoughtlessness can bring tears. Self-centeredness may be hurtful to loved ones and relationships.
Dec. 18 - Moon slows into Taurus, and Pluto pulls-in Mercury's reins. Staying focused will bring great benefit and relief. The road opens before you just as you arrive, or the translator delivers the message "just in the nick of time!" Good food, a massage, dancing and night skies will bring balm to your nerves and exhausted muscles.
Dec. 19 - Everybody seems to be a bit on the growly side today, so "one foot in front of the other" is the best policy. The flow has slowed and blocks are appearing. Diligence and patience will serve you well. Don't expect miracles; be thankful for survival. Recognize whose responsibility is whose. Arguments may arise; know your place. Stubbornness is likely to be excessive.
TAURUS ALERT



The only difference between a rut
and a grave ... is the DEPTH.
Dec. 20 - Inflammations, swellings and skin rashes will subside, as Jupiter in Aries stops retreating ("rubbing it in") and begins to face forward. We will all have more courage to stand up for "what is right" and to speak out for our Truths! Projects whose wheels have been spinning will finally "get a grip," and start to accelerate into productivity. Gemini Moon encourages conversation and meetings (e-mail too!), while Mercury and Uranus crash the party with some fantastic news.
Dec. 21 - Opposing factions will have their say, but all will be heard and bargains hammered out. The peace of the season implores us to find ways to live together on this planet without having to destroy each other! This last day of Sagittarius asks us to remember to play, to laugh, to not care what people will think of our silly behaviour. Vehicles are repaired in time for festivities.
Winter Solstice
MIDNIGHT of the YEAR
SUN 0°Capricorn Dec.21, 11:44 pm (PST)
Dec. 22 - FULL Moon 0° Cancer 9:31 a.m. (PST)
Boy meets Girl; love notes are read and poems written; movies, smells, music and photo albums bring back memories of long ago. Comfortable surroundings, good friends and full tummies will make this a warm, fuzzy day. Regardless of our religious or spiritual persuasions, we might at least agree that the bottom line of them all is: "God IS Love." If we can all share just a little bit of Love with someone we do not know (a smile, an opened door, a helping hand), the whole world might take on a new glow, just in time for the New Year!
While you wait, why not read the new Climate Report?!
sorrrrry for the time~blips, but...
~ transmissions are always coming in ... stay-tuned ~

Why stay in the dark?



Personal~Zone


Your Very Own Personalized


Daily Astrological Forecast Report
and now ~ How Does Astrology Work?
Share your Smile,
your Warmth, your Time.
Tribute to Lady Diana


(now on its own page)
| | | |
| --- | --- | --- |
| Climate Report | Comments Welcome | HOMEto Portal |
Copyright ©, 1998, 1999 ~ Sandy Hughes

---