---

Astro-Log


~ Pisces ~
Moons of Pisces (March):
NEW Moon: February 15; 10:39pm - Aquarius, 27:08
Solar Eclipse *and* Chinese New Year!
1st Quarter: February 22; 6:43pm - Gemini, 4:02
FULL Moon: March 1; 10:58pm - Virgo, 11:15
3rd Quarter: March 10; 12:40am - Sagittarius, 19:19
NEW Moon: March 17; 10:48am - Pisces, 26:44


---
Please Note:
All aspects are approximated for the West Coast of North America (PST+8=GMT). Adjustments may be required for other parts of the world.
Our resident sky-watcher reveals her notes in Astro-Log: a sketch of this month's heavenly activities. As the planets dance through the celestial ballroom, the "Music of the Spheres" impacts on our entire environment, from macrocosm to microcosm. In our continual attempts to "go with the flow," checking the current cosmic pulse through Astro-Log, can help us harmonize with the moment, the Eternal Now. These effects are GLOBAL, regardless of your "sign." Obviously, the way they interact with your own personal horoscope will determine "how" you personally experience them.

~ Piscean Phantasies ~
As the ~tyme~warps~ continue, we are doing our best to transmit these Logs promptly, but true to its name, the Aquarian Zone runs on its own frequency and doesn't always coincide with ~earth~tyme~. This monthly report is usually posted by the natural solar rhythm
which occurs each time the Sun changes signs. It is meant to be a Guide, not Gospel.
Our Star-Gazer sincerely hopes that her notes are a help to you.
Sandy's ICQ #: 23344288

~ personal internet pager ~
Just a reminder that Penelope's Parlor is always OPEN for your enjoyment.
You can schedule Chats with your friends, ~any~tyme~.
L-I-V-E CHATS with SANDY are also available.
When is good for you? It's as easy as e~mail.
---
Last month's Astro-Log is here!
Feb. 15 - NEW Moon ~ Solar Eclipse in Aquarius
The last twenty years are coming to a close as this New Moon in Aquarius ushers in the Chinese New Year, with Neptune and Uranus both in Aquarius, and Neptune and Pluto having just reclaimed their natural orbital positions! (see current Climate Report ~ soon to be posted) These changes are unprecedented, and so must our direction be. Honour your uniqueness, and let it reach its optimum "humm" (like a hummingbird in flight), and you will naturally gravitate toward your "true love," be that a person, or another "passion" in your life.
| | |
| --- | --- |
| | Gong Hee Fot Choy |
Feb. 16 - Happy Chinese New Year! The RABBIT hops in to our lives with lightning speed, and whips together many loose ends. Plans are made, fresh insight floods in, and Mardi Gras takes off, whether you are in Louisiana or not! That old clunker may soon turn into a Lexus!
Feb. 17 - Pisces Moon keeps this day afloat. Ash Wednesday, which coincides with the Celtic Tree month of ASH, begins the 40-day fast of Lent (in Christian tradition), accentuating our need to consciously sacrifice something valuable in appreciation for the preciousness of Life and the Love that perpetuates it. Romance is in the air, but so is deep commitment. Don't say "YES" if you don't *really* mean it! Long-term plans for the future finally begin to materialize. This last day of Aquarius asks us to remember that the Divine Spark that is each of us has a specific role to play in the Grande Scheme, that no one else can play! Find that spark, and blow on it ~ gently ~ let RABBIT show you how.
photograph © Patrick Oostenrijk at Care-Mail
Feb. 18 - This day has an agenda of its own. Last day of Aquarius means individual differences may stand out like a sore thumb, but as the Sun moves into Pisces (6:47 p.m. PST), we lose our edge and find compassion and forgiveness, even for ourselves.
Feb. 19 - Saturn enters 29° Aries (until March 1), and much like the old U.S. Army posters where Uncle Sam was pointing his finger right at "YOU," Saturn has us pinned by the sternum against the wall of our own consciousness. If you can withstand the squeal of Self-versus-self, you will be duly rewarded when Old Father Time moves on into Taurus ten days from now. Today's Aries Moon shifts our gears, and we find new passageways through the brambles. Good day to fly, "get the lead out," initiate a new scheme or find the loophole.
Feb. 20 - Keep it simple today. Moon in Taurus sets the tone; keep the pace, one thing at a time. Venus's last day in Pisces may make it difficult to stay focused. Mid-day confusion or sentiment may interrupt the flow; watch for radar traps.
Feb. 21 - Stubbornness will not win the battle; be prepared to listen to a "new way," and take a road map. Venus into Aries jump-starts old batteries, renews passions and gives you confidence to speak. Lively discussions may go late into the night.
Feb. 22 - First Quarter Moon in Gemini ~ Fresh ideas are sparking all day; the kinks get worked out, Lady Luck *smiles*, and you might even ask for a raise, while the boss is saying, "Yes." Extra privileges are granted, missing children will phone home and wishes come true. It's a perfect day for a "random act of kindness."
Feb. 23 - Gemini Moon keeps the phones ringing; double-bookings are possible. Take a break, breathe, and ride the wave of inspiration that rises throughout the day, building to a huge crescendo by Saturday (27th). Opportunities for travel, specialized courses, or finding new friends. Even your dreams will be full of magic.
Feb. 24 - Ease up on the pace, as the Moon flows into Cancer. Memories and "other realities" continue to permeate your thoughts. Allow yourself to be carried, do what is in front of you, but no more. Energy wanes as evening arrives, and all you want is a hot bath, a massage and an early night. Social interaction is better left until tomorrow.
Feb. 25 - Gatherings succeed today, energy returns, and what "really matters" takes precedence over what was planned. Go with the flow, follow your instincts, and dare to be brave, as long as you are comfortable with your companions. Family ties are strengthened, hugs all around, and a new sense of motivation and identity emerge.
Feb. 26 - Catch up on filing, correspondence and phone calls this morning, for as the day progresses, it becomes almost surreal. Big money will be won and lost. Don't put your material eggs in a "virtual" basket! Sweet-talking runs high; check references.
Feb. 27 - Last day to bail-out, or jump onboard ~ you decide. Saturn's last full day in Aries pushes buttons, forces activity and agreements, and wants to know whose side you're on! Leo Moon expects loyalty, support and love. Sweet nothings on a tapped line (or discarded note) could get you in trouble.
Feb. 28 - Silence can be deafening; listen on the wind. Are you waiting for the penny to drop, or a bomb? Relax; no bombs today. Great retreat day. Gather your energy while you can. Saturn enters Taurus at 5:25 p.m. PST, as the Full Moon approaches. Last question: WHO are YOU?
Mar. 1 - FULL Moon in Virgo demands your best. Curved balls, fast balls, change-ups and screw balls may all fly at you at once. Don't be tricked into thinking you are supposed to cover every base. Know your specialty, and be ready to deliver.
In honour of Ralph Waldo Emerson's Birthday,
we offer his timeless wisdom in these bizarre times:

To laugh often and much;
to win the respect of intelligent people
and the affection of children;
to earn the appreciation of honest critics
and endure the betrayal of false friends;
to appreciate beauty;
to find the best in others;
to leave the world a bit better:
whether by a healthy child,
a garden patch or a redeemed social condition;
to know even one life has breathed easier
because you have lived.
This is to have succeeded.

~ for more Emerson quotes, visit: CyberNation
Mar. 2 - Early fog will clear as Mercury goes into Aries today. We're still riding the Full Moon wave right in the middle of the two Blue Moons. Energies are high, intense and demanding. Slicing through to the core, clarity is the goal. No more cobwebs.
Mar. 3 - Libran Moon balances the wild, hurricane-force winds that have blown into our lives, revealing untouched reservoirs of talents and desires, unknown truths, and sources of relief. Mercury and Jupiter may try to rile you, but Neptune advises blissful flow; take it easy, be peaceful, and listen.
Mar. 4 - Drinking lots of water (or ginger tea) will help the kidneys (Libra) flush the effects of the last few days/weeks. We are likely to really "see" ourselves in the mirror for the first time in a long time. Chance meetings, old friends, new friends; try a new restaurant (or recipe); look for a new doorway to an old path.
Mar. 5 - Finding ways to weave many different threads together into one tapestry; smoothing out the frizzies, making up for lost time. When curfew falls tonight, you will be glad for the rest. Scorpio Moon means deep dreaming.
Mar. 6 - Careful getting out of bed this morning! Make sure it's not the "wrong side," and place feet squarely on floor. Panic can evaporate if you focus on the moment you are in, and not the one ahead of you. Underlying tensions may release confrontational tendencies; stay cool.
Mar. 7 - Sleepless night may produce jangles, but music, poetry or mantra will soothe and heal. Share sentiments, fantasies and dreams. Visit the art gallery, paint a picture, or dance the day away. Scorpio Moon will provide privacy and sacred space.
Mar. 8 - Fire rules the day; innovation, inspiration and flashes of brilliance may win you the prize. Dare to speak out, be yourself and sign the deal. Opportunities fly in the window, and ideas burst like fireworks. Jot them down if you can.
Mar. 9 - Waking up with a jolt kick-starts your adrenaline. Painful memories may seem to shroud you in darkness, but as soon as you start moving, you will be on a new track. Sagittarian Moon speeds up the landscape, and your journey. Think ahead, but stay in the moment. Center, relax and breathe!
Mar. 10 - Mercury retrograde may bring traffic jams, but you might get a chance to read some of that good book. If you live in a snow-belt, you might want to plan on going in at lunchtime. Delayed travelers make it home by midnight. Note: Mercury is retrograde until April 2. Double-check all reservations, agreements and communications equipment.
Mar. 11 - Capricorn Moon squares off with Mercury and Jupiter, sparking argumentative attitudes, impertinent children and fender-benders. Try to pace yourself, and curb impatience. Unfinished business will come together by evening.
Mar. 12 - You will find a way to "break the ice," convey the news or trust your instincts. Creativity gathers steam, but might also distract you past time for your dinner date. Social affairs best wait for tomorrow.
Mar. 13 - It may be difficult to stay focused today with Aquarian Moon sparking off your imagination, friends phoning and plans underway. Pluto turns retrograde for five months (until August 18), demanding reflection, respect and forethought prior to any action.
Mar. 14 - A day of surprises and unprecedented activities. Caution around machinery and sharp instruments, including your tongue! New beginnings, join a spa, climb a mountain or start writing your book. Make an affirmation to yourself as to your personal path and your intentions.
Mar. 15 - Ruffled feathers get smoothed, quarrelling lovers make-up, or the bank manager finally gives in. Lady Justice deals her hand as the Moon slides into Pisces; no sense trying to push the river. Instead, enjoy the ride.
Mar. 16 - Last night's escapades may leave you sore this morning, so take it slow, one foot in front of the other. Energy builds throughout the day and you end up getting lots accomplished, and even some problems solved. Hidden stashes may be found in coat pockets, pages of books or forgotten envelopes here and there.
Mar. 17 - NEW Moon in Pisces blows a fresh wind into town, and maybe a snowstorm too. Spirits are high, energy accelerates, and it's all you can do to stay behind your desk. Many excuses be used to "go home early." Moon enters Aries, and the party begins. Celebrations are in the air, a grand time can be had by all, but with Mars going retrograde tomorrow, you will want to "know your limits" and abide by them.
Happy St. Patrick's Day !!!



Mar. 18 - Loopholes, lucky breaks and twist endings fill the day. Aries Moon continues to rev-up, Mercury leaves outspoken Aquarius and enters Pisces for a more sensitive, artistic look at things, and Venus leaves its angry, demanding days in Aries behind, and calms herself with the cool earth of Taurus. A day of yoga in the garden will yield far more rewards than trying to sell your wares. Mars turns retrograde and stops you in your tracks, if you take one step off your path.
Mar. 19 - Yesterday's frustrations are relieved as many loose ends are swirled effortlessly into one braid. Morning brings open communication, understanding and resolution. Promise of stability, receipt of money or discovery of accrued value can all add to your bounty. Overindulgence could be costly.
Mar. 20 -
Sun enters Aries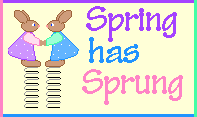 Vernal Equinox

BUT remember Mars is retrograde, and Mars rules Aries, so just as the bride walks down the aisle, take a breath between every step, listen-up and stay sharp. Taurus Moon opposite Mars, then square Uranus, may bring outbursts, broken pipes, or other obstacles in your path. Good day to stay home!

~ transmissions are always coming in ... stay-tuned ~

Why stay in the dark?



Personal~Zone


Your Very Own Personalized


Daily Astrological Forecast Report
and now ~ How Does Astrology Work?
Share your Smile,
your Warmth, your Time.
Tribute to Lady Diana


(now on its own page)
| | | |
| --- | --- | --- |
| Climate Report | Comments Welcome | HOMEto Portal |
Copyright ©, 1998, 1999 ~ Sandy Hughes

---