---

Astro-Log


~ Gemini ~
Moons of Gemini (June):
1st Quarter: May 21; 10:34pm - Virgo, 0°43'
FULL MOON: May 29; 11:40pm - Sagittarius, 8°26'
3rd Quarter: June 6; 9:20pm - Pisces, 16°00'
NEW Moon: June 13; 12:03pm - Gemini, 22°20'
1st Quarter: June 20; 11:13am - Virgo, 28°59'


---
Please Note:
All aspects are approximated for the West Coast of North America (PDT+7=GMT). Adjustments may be required for other parts of the world.
Our resident sky-watcher reveals her notes in Astro-Log: a sketch of this month's heavenly activities. As the planets dance through the celestial ballroom, the "Music of the Spheres" impacts on our entire environment, from macrocosm to microcosm. In our continual attempts to "go with the flow," checking the current cosmic pulse through Astro-Log, can help us harmonize with the moment, the Eternal Now. These effects are GLOBAL, regardless of your "sign." Obviously, the way they interact with your own personal horoscope will determine "how" you personally experience them.

~ Gemini Gyrations ~
As the ~tyme~warps~ continue, we are doing our best to transmit these Logs promptly, but true to its name, the Aquarian Zone runs on its own frequency and doesn't always coincide with ~earth~tyme~. This monthly report is usually posted by the natural solar rhythm
which occurs each time the Sun changes signs. It is meant to be a Guide, not Gospel.
Our Star-Gazer sincerely hopes that her notes are a help to you.
Sandy's ICQ #: 23344288

~ personal internet pager ~
Just a reminder that Penelope's Parlor is always OPEN for your enjoyment.
Have you seen the new setting ~ high atop the Andes at Machu Picchu? It is breathtaking. You can schedule Chats with your friends, ~any~tyme~.
L-I-V-E CHATS with SANDY are also available.
When is good for you? It's as easy as e~mail.
---
Last month's Astro-Log is here!
May 21 - Sun enters GEMINI 4:53 a.m. PDT, and First Quarter Moon ~ Time to get the lead out ~ of your head! Open up your mind and let the light shine in. Uranus is "as still as it gets" today. Allow your eyes to perceive more than what is right in front of them. Unique lighting allows greater vision. Move smoothly, with the agility of a dancer and a spring in your step.
May 22 - Virgo Moon reminds us to watch the signals and read the signs. Tracks get switched mid-way, but a sensible resolution is in your hand. Keep a calm, steady focus and you will see the opening in plenty of time.
May 23 - Catch-up day with friends and phone calls, loved ones reunite, and sides are chosen for next weekend's tug-o-war. Let's keep it light. Mars and Jupiter are gathering forces for a show-down on the Full Moon, next Saturday. Unexpected excitement over a new idea or message. Make sure you stay in-touch.
May 24 - Libra Moon joins forces from far afield, renews treaties and signs contracts. AIR trines to Mercury, Sun and Neptune bring heightened sensitivities, psychic flashes and agreeable terms. All communication lines are HOT. Festive atmosphere enhances the mood; just don't drown in the punch bowl.
May 25 - Plans continue to unfold, and the talk is good. The time is ripe for innovations and a fresh approach. Your crazy friends are far more likely to offer brilliance than your normal ones! (ha - is this news?) Wild flukes, bizarre meetings and miracles are everywhere. Keep your vision clear, so you will "know" you were really here! You may need a hot bath and a massage by nightfall.
May 26 - Too much celebrating, or even exhuberant gardening, may plague your muscles or energy levels today. Excess toxicity should be released through work-outs, long walks, long talks and taking a stand. Be willing and able to defend your position if challenged; otherwise focus on your own self-improvement. Tip: Late-night oysters may give you nightmares.
May 27 - Postpone the meeting if you fear hostilities. Challenges may be particularly pointed today, and confrontations likely. Scorpio Moon is seeking its "just due," i.e. revenge if not satisfied. Low beams and 2x4's pose a threat if we are walking around in a fog. Not the time to forget your seat-belt either.
May 28 - Last night's squabbles (or mind-junk) may leave you a bit jangled, but the way will open. Good food and pleasant conversation helps. Don't cheat the waiter. Send someone a flower. Tangles get sorted out. With Mars and Jupiter facing off, our Star-Gazer advises:

LOVE your enemies. It will drive them crazy!



May 29 - FULL Moon in Sagittarius conjunct Pluto, with Mars and Jupiter wanting in on the game, it is time to draw up the team plans. Find a job for everyone; there is always something that needs doing. Idle hands and active minds are a dangerous combination. If you play your cards right, you could take home the gold.
May 30 - It may be hard to stay out of trouble if you insist on getting your point across. Better to "let sleeping dogs lie," and just scoot past them and "do your own thing." Intermittent delays or fuel shortages may hamper speed, so watch for the loopholes or alternate routes.


May 31 - Great strides can be made, just make sure you are not treading on anyone's toes.
If you take the prize, remember to thank those who helped you get there. Lovers' quarrels can dampen celebrations; don't take it personally - look for a deeper meaning. Moon moves into Capricorn just in time to "get a grip."

June 1 - Great day for stabilizing & patching, balancing & grounding, stocking-up & shoring up, signing contracts & marriage licenses, canning & planting, weeding & pruning. Steady pace, productive flavor, tortoise wins.

June 2 - Capricorn Moon demands results from Mars & Jupiter, so catch-up day has arrived. Clumsiness may delay your arrival or mess up your hair. Cutting corners, you might nip the wall. Self-discipline is a must.

June 3 - Aquarian Moon brings a chameleon-like day: many moods, changes of plans or unexpected news. Kinks can be worked out with a little innovation.

Mars goes Direct at 11:11 p.m. PDT

Clogs break loose, word gets through, and new plans are underway. Energy kicks in, the phone rings, and you are on your way.

June 4 - Sluggish morning, but sunshine will help, or phone a Leo (same thing). Breakthroughs or fresh side-trails offer new opportunities. Debates go well, muscles are less tense and brainstorms abound. Social weekend gets off to a great start.

June 5 - New friends, new vehicles, and a lightness of step returns. Venus into Leo and Moon in Pisces call for a romantic evening, an artsy ambiance, or even a hot tub and champagne! Dare to be dramatic!

June 6 - Backed-up drains could cause overflow. It is a jangly day, spinny and confusing, so make a list and use it. Keep track of the little pieces, and the straying conversation. Mercury going into Cancer will help sort it out if you have patience.

June 7 - Communication improves, computer upgrades or faster equipment are likely. Fresh air is welcome; take a walk, play some tennis, or carve a new path. Streamline your life by simplifying your day.

June 8 - Aries Moon helps kick-start the newly Direct Mars! Dare to stand up front, where you can see and be seen. Secret admirers make surprise overtures, and hidden forces are revealed. A new global viewpoint may also present itself, as individuals identify with larger collective values. New light shines in the window.

June 9 - Love Letters in the Sand, circuitries connect, or brainstorms are on the Wind. New motivations, fresh angles and a whole new regime are revealing themselves. Watch for misstep as evening falls; listen to your intuition or the bees buzzing to ward off impulsiveness.

June 10 - After yesterday, Taurus Moon feels like molasses, and disturbing dreams may preoccupy your morning. Ask questions, phone someone or take a walk outside to clear cobwebs from your brain. Get organized for morning BEFORE you go to bed!

June 11 - Expect the unexpected. A zen quotation reminds us: Good News, Bad News - just the same. Stay alert to the magic in the air. Keep your focus. Don't shred your lottery ticket before the numbers have been confirmed. Try not to re-ACT, but to respond, i.e. be more like a mirror than a hand grenade!

June 12 - Gemini Moon delivers the goods: invitations, contracts and even money. Don't let politics interfere with celebrations and social activities. Slight detour, but there's a bonus at the end.

June 13 - NEW Moon in Gemini sets tongues to wagging, and it's all good news. Breakthroughs, realizations and cooperation help you make huge strides forward. Mercury and Saturn agree: sign the deal, or say why not; know your truth.

June 14 - Cancer Moon pulls the covers over our heads, and asks for a bubble bath and maybe even strawberries and cream. Keep your own pace; don't let yourself be rushed. Taking a breath before you respond will assure satisfactory results for both sides.

June 15 - Top priorities need the first time slot this morning. As day proceeds, energies are not gelling as well; important meetings are better left until tomorrow. Fender benders, equipment failures and short fuses may mar the day. Stay in bed if you can, but not with a cigarette!

June 16 - Last night's disagreements may find you out-of-sorts this morning, but Leo Moon raises spirits and pumps up your energy. Great day to get make new friends, write a song or join the gym. Wear your best smile; who knows what could happen?

June 17 - Ideas are bursting forth, people are coming and going, and changes seem never-ending. Fill up the gas tank; you're on the road. Long-distance calls get through, traffic jams unclog and you arrive ahead of schedule, "with bells on." ...and whose window are you crawling through at 2:00 a.m.(PDT)?

June 18 - Virgo Moon gets us to work, even if by hair-dragging. It is catch-up day; find the rhythm and dance your way through it. Turn on the radio if you need help. Putterers, putter; shoppers, shop; plumbers, fix the pipes. Do what you do, attentively, and you will come out shining.

June 19 - A stitch in time saves nine. One foot in front of the other, someone's change of plans can be side-stepped, or integrated, if you are not running full-speed ahead. Flexibility is the key, breathe, move over, lean, breathe, step, slide, breathe... you get the picture... and all goes well.

June 20 -

Happy Father's Day, all you Dads!
If you know a Dad, any Dad, or anybody who is like a Dad,
why not let them know how much you care - TODAY?!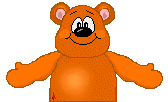 Families and Friends gather to share in life's bounty with afternoon barbeques and sunset socials. Since it is Dad's Day, somebody please help keep him from "putting his foot in his mouth" in front of grandma. A day in the sun followed by a hot tub and champagne sounds just right.

June 21 -

Summer Solstice
Sun enters Cancer 12:49 p.m. PDT

~ transmissions are always coming in ... stay-tuned ~

Why stay in the dark?



Personal~Zone


Your Very Own Personalized


Daily Astrological Forecast Report
and now ~ How Does Astrology Work?
Share your Smile,
your Warmth, your Time.
Tribute to Lady Diana


(now on its own page)
| | | |
| --- | --- | --- |
| Climate Report | Comments Welcome | HOMEto Portal |
Copyright ©, 1998, 1999 ~ Sandy Hughes

---