Astro-Log


~ Gemini ~
Please Note: All times given are for the West Coast of North America (PDT+7=GMT).
Moons of Gemini:

3rd Q:
May 26; 4:55am
Pisces, 5° 32'
NEW:
June 2; 5:14am
Gemini, 12° 15'
1st Q:
June 8; 8:29pm
Virgo, 18° 37'
FULL:
June 16; 3:27pm
Sag., 26° 03'

Moons of Cancer:

3rd Q:
June 24; 6:00pm
Aries, 3° 47'
NEW:
July 1; 12:20pm
Cancer, 10° 14'
1st Q:
July 8; 5:53am
Libra 16° 39'
FULL:
July 16; 6:55am
Cap., 24° 19'
---
Our resident sky-watcher reveals her notes in Astro-Log: a sketch of this month's heavenly activities. As the planets dance through the celestial ballroom, the "Music of the Spheres" impacts on our entire environment, from macrocosm to microcosm. In our continual attempts to "go with the flow," checking the current cosmic pulse through Astro-Log, can help us harmonize
with the moment, the Eternal Now.
These effects are GLOBAL, regardless of your "sign."
Obviously, the way they interact with your own personal horoscope
will determine "how" you personally experience them.

As the ~tyme~warps~ continue, we are doing our best to transmit these Logs promptly,
but true to its name, the Aquarian Zone runs on its own frequency and does not always coincide
with ~earth~tyme~. This monthly report is usually posted by the natural solar rhythm
which occurs each time the Sun changes signs. It is meant to be a Guide, not Gospel.
Our Star-Gazer sincerely hopes that her notes are a help to you.
Sandy's ICQ #: 23344288

~ personal internet pager ~
NOW Penelope's Parlor is back!
Aquarian Zone's own Chat Room!

OPEN for your enjoyment 24 hours a day!
~ high atop the Andes at Machu Picchu ~ it is breathtaking.
Chat with your friends, ~any~tyme~
L-I-V-E CHATS with SANDY are also available.
When is good for you? It's as easy as e~mail.
---
Last month's Astro-Log is here!
Do you have a friend who
would like the Aquarian Zone?
- just click -



~ Gemini, Gemini! ~
June 13 - With three days to the Full Moon and one week to the Summer Solstice, many old routines are drawing to a close. Old friends reconnect while other threads are lost, but the Scorpio Moon insures that our memories will be vivid and rich. Our springtime focus from the Taurus line-up has forced us all to recognize what matters most in our lives. Don't let exciting news pull you off your center.
June 14 - Your subconscious mind is working overtime, and worry may consume you. It is time to relinquish control, and say, "Oh well!" Sagittarian Moon helps lift spirtis and roust you out of your chair. Last-minute arrangements become manageable the more you go with the flow. Breathe, stretch and walk, to help lucidify your creative thoughts and mystical revelations.
June 15 - Last day of Mars in Gemini with Venus close behind! Run those errands, make those calls and save room for dessert! The intensity of tomorrow's Full Moon is building, infusing the air with a sense of urgency; it might help to pace yourself. Caution against getting distracted and missing your turn. Otherwise, have fun!
June 16 - FULL Moon in Sagittarius calls together family members from far and wide, and friends and foe, all in the name of love. Celebrate your differences and rejoice in your mutualities. Life is to be lived, not anticipated. The weekend's social climate is already dawning - working together becomes play, and the play takes on a profound tone of significance. Mars entering Cancer sets your compass on a new tack.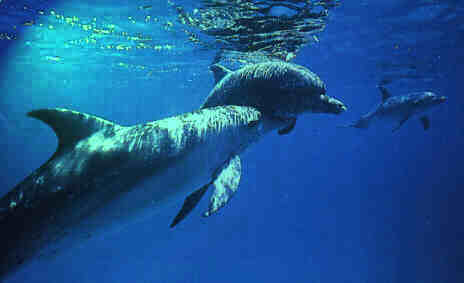 June 17 - Engines are revving, the course is set and you are ready. Capricorn Moon insists that you either "lead, follow or get out of the way!" If you become overwhelmed know how to delegate, bribe or hire someone to help get the job done. Household chores, official paperwork and heirlooms all have a way of coming together today. Do the banking, count your blessings and say "Thank You."
June 18 - As Venus ties the purse strings on the deal, she leaves Gemini's multi-tasking to the Geminis, and joins Mars in Cancer just in time for Father's Day! Reminiscing, leafing through photo albums and playing old familiar songs will mingle with new delights to taste and love. Assign a designated driver if your champagne fountains are flowing, or the beer is being guzzled. Capricorn Moon holds the fort and stays safe as long as boundaries are in place.
June 19 - A stable Monday morning, at last. Two feet are firmly planted on the ground and your plan is firmly clenched in your hand as you start your day, but allow the Moon in Aquarius to introduce you to the oh-so-many options that you never knew existed. Never say "Never" - Always say "Maybe." This last full day of Gemini may jam the phone lines or overload the circuits. Make your important calls before lunch. This is Midsummer's Eve, and the Moon is conjunct Neptune! Listen to the Grandmothers.

Summer Solstice
June 20
June 20 - The Sun reaches its peak of declination today, 23° North of Equator, at the Tropic of Cancer, and shines its light the most diligently of the entire year. Soak up its rays, literally or figuratively, but "bask in the sunlight" of your dreams and aspirations, dare to imagine and call on the angels. The Aquarian Moon dances with Neptune as the solstice begins, and ignites a friendly fire-circle to dance in the sunrise.

sorrrrry for the time~blips, but...
~ transmissions are always coming in ... stay-tuned ~

Why stay in the dark?



Personal~Zone


Your Very Own Personalized


Daily Astrological Forecast Report
and now ~ How Does Astrology Work?
Share your Smile,
your Warmth, your Time.
Tribute to Lady Diana


(now on its own page)
| | | |
| --- | --- | --- |
| Climate Report | Comments Welcome | HOMEto Portal |
Copyright ©, 1998, 1999 ~ Sandy Hughes

---