---

Astro-Log


~ Aries ~
Moons of Aries (April):
FULL MOON:
3rd Quarter:
NEW Moon:
1st Quarter:
FULL MOON:
Mar. 19; 8:44pm - Virgo, 29° 53'
Mar. 27; 4:21pm - Capricorn, 7° 38'
Apr. 4; 11:12am - Aries, 15° 16'
Apr. 11; 6:30am - Cancer, 21° 58'
Apr. 18; 10:41am - Libra, 28° 59'

---
Please Note:
All aspects are approximated for the West Coast of North America (PDT+7=GMT).
Adjustments may be required for other parts of the world.
Our resident sky-watcher reveals her notes in Astro-Log: a sketch of this month's heavenly activities. As the planets dance through the celestial ballroom, the "Music of the Spheres" impacts on our entire environment, from macrocosm to microcosm. In our continual attempts to "go with the flow," checking the current cosmic pulse through Astro-Log, can help us harmonize with the moment, the Eternal Now. These effects are GLOBAL, regardless of your "sign." Obviously, the way they interact with your own personal horoscope will determine "how" you personally experience them.

As the ~tyme~warps~ continue, we are doing our best to transmit these Logs promptly, but true to its name, the Aquarian Zone runs on its own frequency and does not always coincide with ~earth~tyme~. This monthly report is usually posted by the natural solar rhythm
which occurs each time the Sun changes signs. It is meant to be a Guide, not Gospel.
Our Star-Gazer sincerely hopes that her notes are a help to you.
Sandy's ICQ #: 23344288

~ personal internet pager ~
NOW Penelope's Parlor is back!
OPEN for your enjoyment 24 hours a day!
~ high atop the Andes at Machu Picchu ~ it is breathtaking.
Chat with your friends, ~any~tyme~
L-I-V-E CHATS with SANDY are also available.
When is good for you? It's as easy as e~mail.
---
Last month's Astro-Log is here!

~ Aries Springs Forth! ~

Spring Equinox
Sunset at South Pole
FULL Moon in Virgo


Mar. 19 - We burst into Nature's New Year (in the northern hemisphere) with a Full Moon in Virgo wrapping up the details of a very full month. Breathe a sigh of relief as She waltzes into Libra and smooths out the wrinkles. Social climate improves and food and drink are plenty.

Mar. 20 - Keep your intuitive antennae clean and sharp, as the answers are available, but only through quirky, winding ways - when in doubt, go "the other way." Odd angles reflect distorted images, so what you see is NOT what you get. Focus on what is NOT said.

Mar. 21 - Doors open, fog clears and revelations are in the wind. Yesterday's double-talk starts to make sense. Dare to be unique, charge ahead on your path, and trust your instincts to steer you in the right direction. Energy is pumping, but keep your foot from "flooring" the gas pedal, as this is the last day of Mars in Aries, and impulses may overreact!

Mar. 22 - Tension builds and you are challenged by those who feel threatened by your success. If you know what you are talking about, there are no worries. Pace yourself. Scorpio Moon and Mars into Taurus help you stabilize your position and bring power to your side. However, if you are bluffing, you had better duck!

Mar. 23 - Investors come to the bargaining table; disagreements are likely. A new agenda helps resolve the deadlock. Watch out for slippery patches on the road, or slippery characters in your face. Do not leave yourself open to purse snatchers and pick-pockets. Change of plans can brighten your day and cut your losses.

Mar. 24 - With Mars square the Moon's Nodes, don't try to fool Mother Nature. Stick to what you know. The emotional intensity will gradually dissipate, as the Moon enters Sagittarius. A little levity will go a long way; wiggle, giggle and sing your way out of a sticky situation.

Mar. 25 - Today is the day Unprecedented deals can be struck, offers come your way, and inheritances you never knew about may appear. Judgment is sound and words are carefully chosen. Use humour to cajole your opponent into seeing things your way. Money talks! Switch to soda.

Mar. 26 - Tiny bumps in the road can be ignored when you are pursuing creative outlets. You may pay a little more, but you will have more fun. Innovative ideas bring rewards and exciting prospects. Surprise visit from friends sparks an impromptu party.

Mar. 27 - 3rd Quarter Moon in Capricorn brings you back to earth. Chiron turns retrograde at 17°Sagittarius with Venus squaring it, so sugar levels could go wonky, allergies flare up, or relationships hit a crossroads. Get a grip, ground yourself and read the instructions. Things should go more smoothly now.

Mar. 28 - Dividends come in, relatives repair rifts, and the bank gives you a reprieve. Talk sense, and they will listen. You might get to leave work early, as a mist rolls in over the hills. We move into a peaceful pocket, almost the Doldrums, by afternoon - lasting a good 24 hours. Then the dam bursts on Thursday, the 30th, so make good use of your time.

Mar. 29 - A day of your very own! Interruptions will NOT be an factor, as you tie-up loose ends and prepare for a new journey. Lady Moon enters Aquarius and helps maintain your freedom of choice, and the newfound independence streak feels good.

Mar. 30 - Today is not yesterday. Frustrations, obstacles and impatience are likely intruders. Best to put off what you can, especially dealings with uncooperative people or sensitive issues. Flat tires, parking tickets or obstinate family members may be a source of irritation. Smoothest path lies in being agreeable, friendly and disinterested.

Mar. 31 - The trickster is about -- behind your ear, "over there" or maybe "here." Presumptions are dangerous; advice may be faulty. High winds and violent storms could disrupt plans, and phone (or net) connections may go down. Mars is squaring Neptune, and the Aquarian Moon is occulting (conjoining and concealing) Uranus, as it prepares to slip into Pisces at midnight. Nothing is as it seems and life is surreal, as April Fool's Day is upon us.
Did you know that April 1st was "New Year's"
until the Gregorian calendar was adopted throughout Europe
(over 400 years ago) and New Year's was switched to January?!
Thus, those celebrating New Year's in Spring became "April Fools"

DAYLIGHT Savings Time Begins! - "tonight"
2:00 a.m. - April 2
Set your clocks AHEAD One Hour: 2:00 = 3:00
Apr. 2 - Happy New Year to all us Fools! Take it slow and easy - your body may take awhile to figure out what you have done to the clocks. Pisces Moon advises fluidity, open discussions, and intuitive reckoning. Ideas bubble forth and champagne flows, as the old ways lose momentum, and we dance our way into Tuesday's New Moon.
Apr. 3 - Aries Moon kick-starts the day and pumps you full of energy, as least for awhile. Stamina may lag, but good news arrives, and fun is in the air. Work seems like play and friends make contact. Don't be afraid to throw away what no longer works!
Apr. 4 - New Moon in Aries fosters new directions, approaches and plans. Impatience may be hard to resist; try to leave yourself some leeway. Great day to clean out the garage, prune the shrubs or fix the car. Communication is clear and the light is green!
Apr. 5 - Still feeling sluggish? Taurus Moon urges you toward the couch. As it squares Neptune, you may feel overwhelmed by it all. Avoid rich foods and over-indulgence while Mars conjoins Jupiter, and Venus spends her last day in Pisces. The push is on, but let it be a constructive one. Get the facts straight, and put one foot in front of the other.
Apr. 6 - Taurus Moon joins forces with Mars and Jupiter to make sure you finish what you started. It may be a big job, but today is the day. Venus goes into Aries and helps speed up the blood in your veins. A lot gets accomplished, even as plans change again!
Apr. 7 - You finally get all the right people in the right places, introductions go smoothly, and new lines of communication open-up. Money matters get settled, or improve, and new alliances are made, as Moon enters Gemini. New doors open and the news is refreshing.
Apr. 8 - Intuition is "bang-on" - use it. Obstacles and angry people can be skirted and diffused with a little finesse. A twist in the path does not have to trip you up. You feel the return of a spring in your step and hope in your heart. Maybe it is time to make that call.
Apr. 9 - New leads, volunteers, and teamwork lend light and cheer to the day's endeavours, and even when the glitch appears - you have the jumper cables (or the fix-it kit). People come and go, conversations overlap and new creativity emerges out of "chance" meetings.
Apr. 10 - Cancer Moon began last evening to shed its glow over the crowd. Family matters remind you to check-in with Mom & Dad, or the kids. After some initial prickles up your spine, commitment to a "new you" becomes easier. Tools are at hand, and "when the student is ready, the master appears." Say, "Yes."
Apr. 11 - First Quarter Moon in Cancer marks a plateau; take a breath, reassess the landscape, and renew your journey. Inspiration spawns a new remedy or recipe, so trust your instincts. Mercury's last day in Pisces may scatter your brains or distract you from your goal. Keep asking yourself, "How does this FEEL?" Listen to the answer.
Apr. 12 - Last night's boastful claims may have to come down to earth as the sun rises. Moon in Leo bumps us into everyone we didn't want to see. Stay sharp, keep your sense of humor, and watch Nature for signs as to which way to go. (Take the fork in the road where the sun is shining) As Mercury enters Aries, we find ourselves rearranging the furniture, having to make room for someone or something new.
Apr. 13 - The results will be great, but you will have to work for it. Challenges at every turn can be discouraging, but back-up arrives and the kinks are ironed out. Someone's ruffled feathers may need smoothing; a dozen roses might help, and dinner in a classy place will work wonders.
Apr. 14 - Moon in Virgo chides us to get the work done before we think we're "going anywhere." Flus and colds have half the staff at home in bed, and the healthy ones do twice their share. But bit-by-bit, the mess is cleared and even exhaustion feels terrific.
Apr. 15 - Time to reorganize, or finally get started. Drop off those important papers: signed, sealed and delivered. Endings and beginnings meet on your doorstep. Money is being made all around you. Don't miss out.
Apr. 16 - Libra Moon ushers in a lovely Sunday, filled with clear skies, spring scents and lively flowers in bloom. Old friends bring good tidings, and even your mother-in-law is cheerful. Smile, be happy and think nice thoughts - you will be surprised how far it gets you. New love interests may percolate.
Apr. 17 - The first Monday in a long time that you have wanted to go to work. All the input over the weekend has motivated you into getting some real groundwork laid for future projects. Problem-solving seems to be easier than ever, and even warring factions may see their folly.
Apr. 18 - FULL Moon at 29° Libra may offer last chance to make contact or resolve differences. Relationship issues are paramount, and legal documents are due. Resist impulsiveness and angry responses. The afternoon shift to Scorpio Moon quiets the waters and calms nerves. Book a massage or hot tub for the evening.
Apr. 19 - Sun enters Taurus, 11:40 a.m. and energies are clashing. Keep a low profile, do some yoga or Tai Chi and stick to yourself as much as possible. Stubbornness, clashing of wills, or mechanical breakdowns are likely. Drive carefully, and don't try to push the river!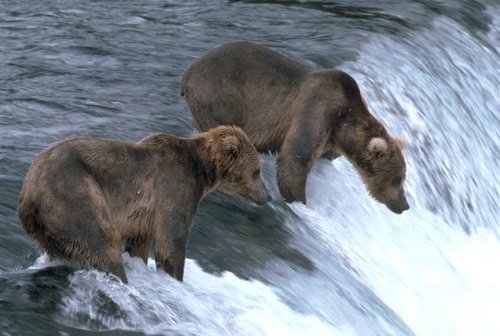 sorrrrry for the time~blips, but...
~ transmissions are always coming in ... stay-tuned ~

Why stay in the dark?



Personal~Zone


Your Very Own Personalized


Daily Astrological Forecast Report
and now ~ How Does Astrology Work?
Share your Smile,
your Warmth, your Time.
Tribute to Lady Diana


(now on its own page)
| | | |
| --- | --- | --- |
| Climate Report | Comments Welcome | HOMEto Portal |
Copyright ©, 1998, 1999 ~ Sandy Hughes

---