Aquarian Zone Guide . . .


~off~ the Beaten Path



Escape Route

Back to Portal


AQUARIAN ZONE Base Station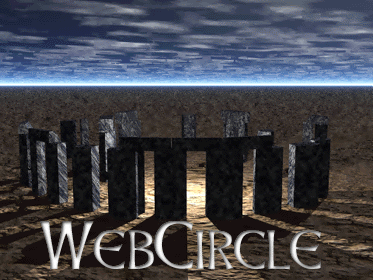 This WebCircle site is owned by:
Aquarian Zone
Back 2 | Previous | Random | Next | Skip | Next 5
or learn more about the WebCircle



Meet Jose Arguelles of "Harmonic Convergence" fame,
author of "The Mayan Factor," "The Transformative Vision," & more!

~ or give your Mind a twist at this one:

All of our favorite `70s guys,
hanging out in One Place!
"If uncertainty frightens you, you've come to the wrong Universe."

Escape Route

Back to Portal
AQUARIAN ZONE Base Station
M-Comp: Mensionization Complementation
The Mathematics of the Ancient Mysteries:

Kabbalah, Alchemy, Astrology and I Ching

Please visit our Pagan Friends ~
You'll find excellent information and resources!

| | |
| --- | --- |
| | Wiccan Rede |

~ and here you'll find "another side" of the story ~
your thought-starved brain will revel in the smorgasbord~feast of writings, revelations, poetry, music, alternative "paths," film index, photo gallery, and real~human flavour, at:
AHA! ~ LITERARY EPIPHANIES FOR WACKY ICONOCLASTS
"Hi, I'm K.P. Kaligari. You are invited to peruse at your leisure,
and you will even find The Aquarian Zone's own Sandy Hughes
on our Directory of Ethical...Practitioners, and she was featured as our
Human Being of the Month last year!
BENJAMIN FRANKLIN Award:
"honouring those who, in their outrageous
"Aquarian" spirit,dare to achieve the "impossible"
by "flying a kite in a lightning storm."
Dare to Look & Listen? Visit "REVERSE SPEECH"

Z.Budapest: One amazing Woman ~ from
"The Grandmother of Time" ~to~ "Goddess in the Office!"

| | |
| --- | --- |
| | San Francisco |
"So many gods, so many creeds,
So many paths that wind and wind,
While just the art of being kind
Is ALL this sad world needs."
~ Ella Wheeler Wilcox